Car Purchasing Tools
Tools we recommend to prepare you to buy, lease or own a car
Credit Karma offers free credit scores, reports and insights. Get the info you need to take control of your credit. Want to find smarter way to find financial products. Compare personalized offers for credit cards, loans and more without hurting your scores. It's all on Credit Karma. Click HERE
 My Fico is all-in-one solution. Compare your FICO Scores and credit reports from all 3 bureaus—Experian, TransUnion, and Equifax—side-by-side. Understanding your credit has never been easier! Will not hurt your score Checking your credit with FICO will not affect your FICO Scores. Click HERE for more information
Their mission is to provide industry leading credit repair and award winning customer service at an affordable price to help consumers with credit issues restore their credit and build strong credit foundations upon which they can achieve their financial goals and move toward the best possible future. Click HERE for more information
CIT is a leading national bank focused on empowering businesses and personal savers with the financial agility to navigate their goals. CIT Group Inc. (NYSE: CIT) is a financial holding company with over a century of experience and operates a principal bank subsidiary, CIT Bank, N.A. (Member FDIC, Equal Housing Lender). Interested in opening CIT Bank Savings Builder High Yield Savings Account, click HERE
The company's commercial banking segment includes commercial financing, community association banking, middle market banking, equipment and vendor financing, factoring, railcar financing, treasury and payments services, and capital markets and asset management. CIT's consumer banking segment includes a national direct bank and regional branch network. Discover more at cit.com/about.
LoanMart is one of the leading auto title loan providers on the West Coast. Click HERE to Get cash in as little as 24 hours with LoanMart!
They offer a three-part mission that aims to provide an unparalleled customer experience while being a financially responsible company.
Their 

customer service

 

mission is devoted to identifying and addressing the needs of our customers. You are at the heart of everything they do. They understand the difficulties of getting through financial emergencies and strive to set an example in the lending industry with how much they care.

Their 

education

 

mission compels them to empower you with accurate and useful financial resources. It is important to them that you are armed with everything you need to make well-informed financial decisions.

Their 

security

 

mission drives us to remain vigilant in protecting your personal information.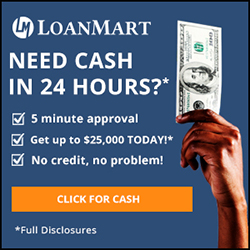 Looking for an auto loan? You've come to the right place. But what should you look for in an auto loan? And how should you go about finding the right lender for you? CLICK HERE SuperMoney Auto Loan Refinance
If you want to get the best rate on your auto loan, you have to shop around. Car buyers who don't check their rates with at least three lenders won't get the best APR available to them. In other words, if you take the first offer you see, it's likely that you're missing out on a better deal. And the more lenders you check with, the better your odds of getting a great rate.
This may seem obvious but seven out of 10 auto loan borrowers accept the first loan and interest rate they see without even trying to negotiate. CLICK HERE FOR MORE INFORMATION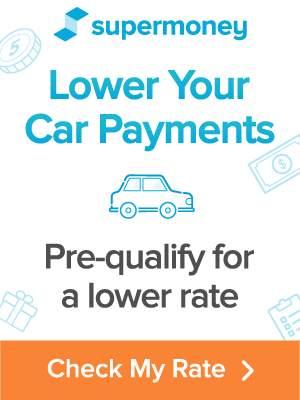 BadCreditLoans.com has been in the business of helping people. We make it simple for consumers to get the funds they are looking for online. Click here for more information on *NEW* Loans up to $5,000
$5k-$40k Loan for 640+ Score. Check Your Credit Score For Free Each Month. Apply Online. Simple Monthly Payment. May Boost Credit Score. No Hidden Fees. Apply Online Now! Personal Customer Service. Check Your Rate. Financial Wellness. Control Your Debt. Click here for more details
This website contains affiliate links, which means that if you click on a product link, we may receive a commission. This website is a participant in the amazon services llc associates program, an affiliate advertising program where I earn advertising fees